The Sun Worshipper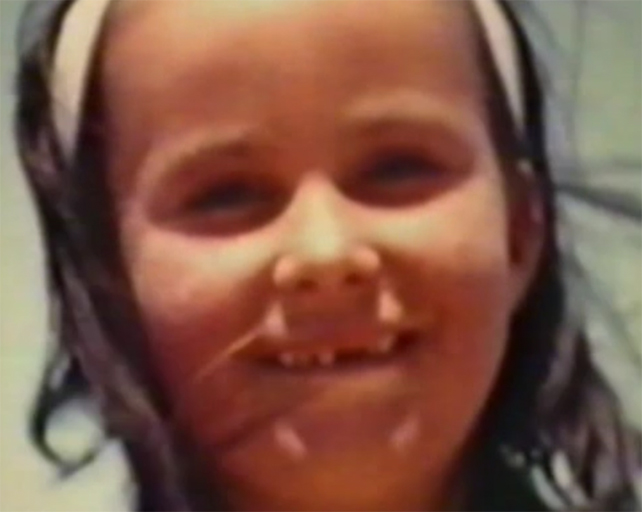 A tragic, anaesthetic-induced video selfie propels artist Anna Glynn into an examination of her carefree childhood frolicking under the Australian sun. 'The Sun Worshipper' incorporates archival 8mm footage from the 1960s into a simple and moving true story of Australian beach culture.
The Sun Worshipper is created by merging modern digital techniques with the grain and texture of the original 8mm film stock. The resulting imagery reflects the erosion through time and the scouring of physical presence – a parallel to the underlying story in the work.
---
'The Sun Worshipper' showing in conjunction Max Dupain's The Sunbaker.

'The Sun Worshipper' will show in conjunction with the exhibition The Van Dyke Album: Max Dupain, The Sunbaker and Culburra. The album documents a camping trip by Max Dupain, Olive Cotton and their friends to Culburra in the Shoalhaven during 1937. It gives context to Australia's most iconic photograph, The Sunbaker.

Unknown to the curators at the gallery was the fact that earlier in Glynn's life she had lived and sunned on the beaches of Culburra. It seems serendipitous that her video work 'The Sun Worshipper' should accompany Dupain's story and tell another experience of Australian beach culture.
Shoalhaven City Arts Centre
28th November 2015 – to 30th January 2016


Glynn's previous video works and short films have gained awards both in Australia and internationally:
'The Traveller' won the Animation section at the 2010 International Film Festival Ireland.
'Verse Versus' won the 2009 Australian Historic Houses Trust, Meroogal Women's Art Prize.