Anna Glynn is an Australian contemporary multimedia artist, whose work includes painting, drawing, photography, sculpture, writing, music, sound, installation, film making, moving image, animation and theatre.
Anna Glynn is an artist who is intrigued by the natural world and the accompanying underlying narrative. Her work reflects a strong & powerful relationship to landscape & nature.
She has undertaken a number of successful artist in residencies both within Australia and internationally and in 1998 received an International Women's Day Award for contribution to 'Women, Art & the Community'. In 2009 her archetypal Australian painting 'The Brave Hunter' was selected as an iconic Australian image for the cover of 'A Concise History of Australia' by Cambridge University Press.
Her digital video artworks have gained international awards: 'The Traveller' won the Animation section at the 2010 International Film Festival Ireland and was selected to show in Germany in 2011. This film was also selected as the premier work to launch the Albury Regional Gallery 2011 Outdoor Digital Gallery. In a unanimous decision by the panel of three judges, her digital video artwork 'Verse Versus…' won the 2009 Historic Houses Trust, Mer oogal Women's Art Prize.
Anna Glynn has been included in the following publications: 'Contemporary Australian Art,' 'Artists and Galleries of Australia,' 'A Dictionary of Women Artists in Australia,' 'Who's Who of Australian Visual Artists' & 'A Buyers Guide to Australian Art'.
She has an interest in narrative works and in expressing this essence of 'place'. Places are not just marks on a map; they are made up of our stories. Glynn's painting, writing, films and musical compositions embrace the landscape as a scene for this narrative. Original contemporary music, sound recordings and evocative words work in concert to expand the visual medium.
Anna Glynn's book, 'Strange Memories,' is sixty pages featuring twenty five of her Australian paintings. It explores the resonance of a journey in time through word and image.
Hear Anna Glynn soundwork Yarra River Stories on ABC Radio National 360 Documentaries

© Anna Glynn 2013. The text, images and photographs on this web site are copyright and may not be downloaded or reproduced using any means, without the express written permission of the copyright holder




.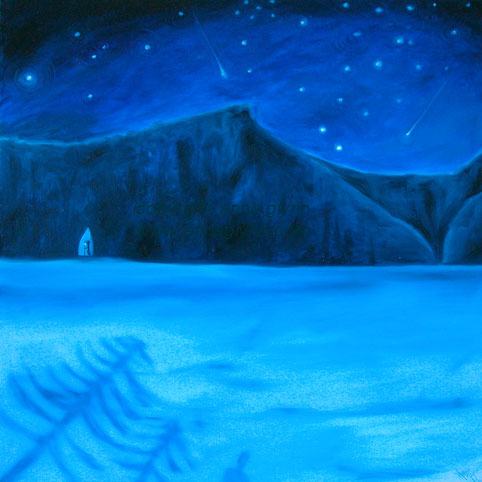 ''Night Vigil Bundanon'' from the Shoalhaven Stories Series by Anna Glynn oil on canvas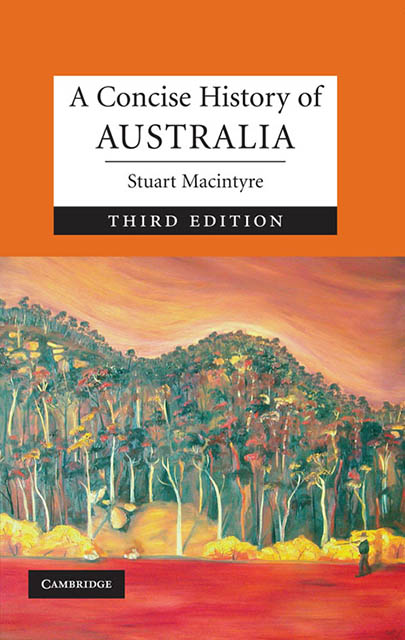 Launching on May 8th at 6.30pm I will be showcasing new works in an exhibition "Hidden Dream" at East and West Art Gallery in Melbourne with Chinese artist Chen Chun Rong. The show is on until June 1st. 665 High St Kew East VIC (03) 9859 6277. Featured write up in Art Almanac magazine.
In Antibes, France my work is included in an exhibition DONS D'ARTISTES from May 18th at the Theatre of the Tribunal Place, Admiral BARNAUD.
In 2013: I have been awarded an artist in residence at Kunstnarhuset Messen in Norway, I have been invited to have a solo exhibition at Tsi Ku Chai Gallery Hong Kong,and later in 2013 I have been awarded Artist-in-Residence in the Department of Visual Studies, Lingnan University.
Debut Art Space is featuring my artwork in an exhibition of contemporary Chinese ink paintings curated by Wang Ying at 798 Art District Beijing, China.
In 2012 my major solo exhibition Hidden Worlds was at Harmony Space Art Gallery, Huantie Art City, Chaoyang District, Beijing, China
Hidden worlds flyer
Hidden Worlds PDF of catalogue
in 2012 environmental scientist Peter Dalmazzo and I were artist & scientist in residence in Harlösa, Sweden at the Avian Kingdom run by an organisation called ARNA—which stands for Art + Nature. Michael Shirrefs talks to us about our experiences on ABC Radio National, Weekend Arts During the residency I began a work called "The Lost Swans & the Avian Kingdom". Here is a trailer for it! I worked with Swedish composer Mats Edén who created the wonderful atmospheric music. http://www.matseden.se/
A major retrospective of my work Shoalhaven Stories was held in 2012 at the Main Gallery Shoalhaven City Arts Centre.'Shoalhaven Stories PDF of catalogue

In 2012 I spent time developing new practical skills and undertaking research at the IARB Where Where Curatorial Collective in Beijing, China. This contemporary art institute runs an international art program which operates as a residential research and production facility for the international artistic community.

In 2011 I spent time as artist in residence in the 24HR Art International Studio Residency Program at Huantie Art City, Beijing. This is a program through a partnership between 24HR Art Northern Territory Centre for Contemporary Art & Asialink giving international professional development opportunities to artists from regional and remote areas. I was supported in this residency by the NSW Government through Arts NSW.
Parallel Dreams'
exhibition by
Anna Glynn from Australia
&
Wu GuoWei from China
on the themes of nature,
childhood & the dream world
Beijing 2011
My short film "The Traveller" won the Animation section at the International Film Festival Ireland 2010. It has been selected for a number of film festivals including: Dungog Film Festival & The Heart of Gold International Film Festival. 'The Traveller' on Youtube.
In 2011 "The Traveller' was selected as a finalist in the Video Art Competition in Germany and showed at the Dare UnderGround Short Film Festival in Ireland.
Anna Glynn Australian artist - painting 'Brave Hunter' features on the front cover of the new Australian book
A Concise History of Australia
by Stuart Macintyre
Cambridge University Press